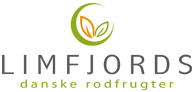 Passport, tickets … carrots!

Natural protection against sunburn

Sunbathing can leave your skin red and dry and lead to premature aging with wrinkles and liver spots. New research has shown that you can protect your skin and combat the effect of excessive exposure to the sun by eating 2-3 carrots a day. Active ingredients such as beta carotene, retinol (vitamin A) and vitamins B5, C, E and K are used in sunburn treatments because they've been found to be effective in preventing skin damage caused by sunburn, reducing wrinkles, and turning back the aging process. The same ingredients are found in abundance in carrots.




Health in regular doses
 

We all of us eat about 32 grams of root vegetables a day. According to the Opus project Ny Nordisk Hverdagsmad (New Nordic Everyday Food), root vegetables ought to be used much more in the daily diet, and it would be good for us to eat four times as many root vegetables as we do now. We should thus aim for about 130 grams.

Root vegetables are very nourishing and they contain large quantities of healthy fibre, vitamins (especially vitamins A, B and C) and minerals. Root vegetables also leave us feeling nicely full without contributing a lot of calories, and this can have a positive effect on the daily calorie count.




Five quick tips for carrots
 

Use carrots in all casseroles. They don't boil into a mash.

Slice carrots at an angle, sprinkle with soft brown sugar and cinnamon, and bake in the oven.

Steam the carrots a couple of minutes, turn them in oil on the frying pan, and serve with pesto.

Carrots are excellent in pastries and cakes because of their sweetness.

Carrots go well with nuts and dried fruit.




Did you know?
 

Carrots should be kept at 4-6 degrees Celsius in a perforated plastic bag, and not with fresh fruit.

If the carrots have green tops when bought, the tops should be cut off when you come home, otherwise the carrots will turn soft.

Discard stored carrots which have become soft.