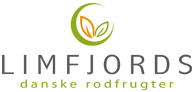 New root vegetable mix including spices


Modern consumers expect inspiration and guidance when entering the shop.

We're therefore working to develop pioneering new packaging solutions with QR codes which link to web or mobile sites containing help with recipes, shopping lists and preparation.

We've just launched a 750 gram root vegetable mix in Denmark with a QR code linking to specific recipes determined by the bag's contents.

Healthy orange snacks

Healthy Orange Snacks are popular with big and small, and we're now again able to supply these little Danish vitamin and mineral bombs.

They're available in 100, 150, 200 and 250 gm bags, but we have the best experience and greatest success with the 250 gm bags.

Firstly, the price of packaging the four different sizes is practically the same, and the packaging component of the price for the smallest bags therefore becomes relatively high, and secondly, we find that a 100 gm healthy snack is rarely enough once you get started…

If you or your children don't empty the bag in one go, the rest will keep very well in the fridge for a couple of days.




Barbecue time is also root vegetable time

Root vegetables used to be seen as food for autumn and winter, but it needn't be like that. Danish root vegetables are harvested from July onwards and are fresh in season right now.

Try turning rustic cuts of root vegetables in a little oil and fresh herbs, and then put them straight on the barbecue.

You can also cut them in cubes or slices, turn them in oil, honey and dried thyme, and grill them in a foil tray.

It's super simple, healthy, low in fat and very tasty.




New QR codes link to mobile websites

All new bags from Limfjords will gradually be featuring QR codes as we use up our remaining packaging stores.

QR codes are increasingly used to provide detailed information on relevant messages, so we've established a mobile website with recipes for every taste.

Shoppers who have an iPhone or any other smartphone can now find inspiration for today's meal just when they need it most, i.e. when they're wondering what to buy in the supermarket.

The recipes are divided into six categories for two, four and eight people, and a shopping list. All you need to do is scan the QR code on our packaging and let inspiration come to you.




One of the first with new Danish carrots

We're now in the process of harvesting Danish carrots, and we're proud to have delivered the first batches for sale in shops on 25 June.

The season looks good, so let's keep our fingers crossed for equal lots of sun and water in the summery Danish fields.